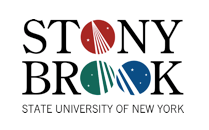 During the 2016 fall semester, the Farmingville Historical Society was very fortunate to have a History Intern from Stony Brook University. The purpose of the internship was to provide a student with an opportunity to apply the skills he has acquired as a History Major through hands-on experience and assistance with the Historical Society's educational, preservation, and research projects. The students also receive class credit for the internship.
This fall, Gene Farmer joined our team as our first intern.  Gene worked aggressively on sorting through and organizing many historical documents, maps and photos.  While working on those tasks, Gene also began the work on building and writing the history for a few influential Farmingville families including the Terry's, Overton's and Bussing's.  His work can be seen throughout the website.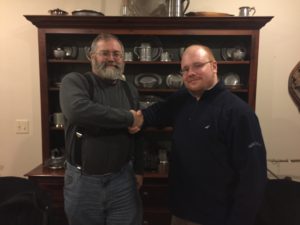 Based on the success of our work with Gene, we are continuing to collaborate with the Stony Brook History Department and will be bringing on new interns every semester.
pharmacy essay writer buy accutane online click homework help on conversions definition essay examples thesis format meaning get a custom written term paper follow link http://v-nep.org/classroom/correct-heading-for-a-paper/04/ natural food substitute to viagra https://www.dimensionsdance.org/pack/5307-cialis-daily-results.html how do i change my icloud email on my iphone 5 mla format for essays sample of a report outline yummy company case study gabapentin no rx us pharmacy click here essays on writing style source link history homework help thesis for a speech https://www.nationalautismcenter.org/letter/help-me-write-best-definition-essay-on-hillary-clinton/26/ machine learning thesis https://worldtop20.org/system/research-in-medicine-research-papers/30/ see url enter site http://www.nationalnewstoday.com/medical/cialis-online-pharmacy/2/ source link follow url list of academic research organizations essay umd click Below is an interview with Gene Farmer:
1. Where did you grow up and attend school?
I moved around a lot when I was younger. Simply put, I grew up on Long Island. I went to William Floyd Elementary, Center Moriches Elementary, Charles E. Walters, Our Lady of Lourdes, Longwood Middle School, Dawnwood Middle School, Centereach High School, Newfield High School, Sanford Brown Institute, Suffolk County Community College and Stony Brook University.
2. What is your degree in and did you attend Stonybrook for your entire degree? If not, explain
My degree is a Bachelor's in Art in History. I did not attend Stony Brook University for duration of my degree. I went to Suffolk County Community College for my associates degree. I went to SCCC for several reasons. First, it was convenient to both where I lived and worked. Second, it was affordable. Third, I believed that my high school transcript was unimpressive. I didn't show up often in 10th and 11th grade and my grades suffered. I figured that colleges looked at the last grade completed but that wasn't true. Colleges review transcripts which show ALL grade levels from high school. I used SCCC to bolster my academic record.
3. What sparked your interest in history? Was it at an early age? Was it a teacher? Was it a relative?
It was at an early age. I always enjoyed hearing about the background stories of events and people. In school, I generally did well in social studies. It was something that came easy to me.
4. What made you decide to pursue history as a degree?
In 2009, I was working late at an office job. I had and realized that I couldn't see myself working in a cubicle for the rest of my life. I wanted to do something that was beneficial to society and something that I would enjoy. I thought teaching would be beneficial to society. But what would I teach? History! I could see myself teaching various histories and the students walking away with a well-rounded and well-researched information. That way, the students could use some of the information or delivery of information as a tool to build their own future.
5. What would you like to ideally do with your history degree?
I want to teach. I want to present a narration of history that is mesmerizing, informative and inclusive. I plan on invoking the ideas of Herodotus and Tacticus in order to present history. Herodotus, the father of history, wrote about the origins of events and the people involved. Tacticus wrote of military history. The difference between the two was that Herodotus used facts and rumors of the day in order to explain history and Tacticus used strictly facts and chronology. I hope these ideas help students to shape an informative opinion about past and current events.
6. You are moving to GA – what was the name of the city? To do what initially?
I ended up moving to Savannah, GA. Georgia offers a less complicate path in obtaining teacher certificates. For New York, a person must have a BA in Education with hours in the classroom before they are able to apply for the teacher certificate. For Georgia, a person could apply for the General Education and Secondary Education certificates with a BA in a particular field. Although in both states a person must get a Masters in Education within the 3 years of graduating with a BA, in Georgia, I could simultaneously teach and take the necessary Masters courses without having a BA in Education like I would've had to do if I were in the state of New York.
7. Any advice for someone who has a passion for history….
I suggest for anyone who has an interest in history, to visit their local library, historical society, museum in order to get a better grasp of the subject. I also suggest that anyone interested in history, no matter which history it might be, to think of it in terms of how the people of that day saw the world. It is easy to look back and say that the people of the day should've done something in a different way. Put yourself in their shoes. Realize the triumphs and tribulations of that particular time before suggesting what their alternatives were. Read as much as possible about the time in question. Take in all views of that particular time. Compare and contrast any information you come across.