Hiking Trails
Farmingville Hills County Park, a Suffolk County Park, is part of our Historical Society property. We make it part of our mission to oversee the cleaning and marking of the trails, ultimately ensuring the safety of the community members who frequently use the park. The trails are for hiking only. They are not for bicycles or any type of motorized vehicles. Dogs are welcome. Please clean up after yourself and your dog by taking any garbage out of the park with you. There are garbage cans located in the Horseblock Road parking lot entrance.
Park Trails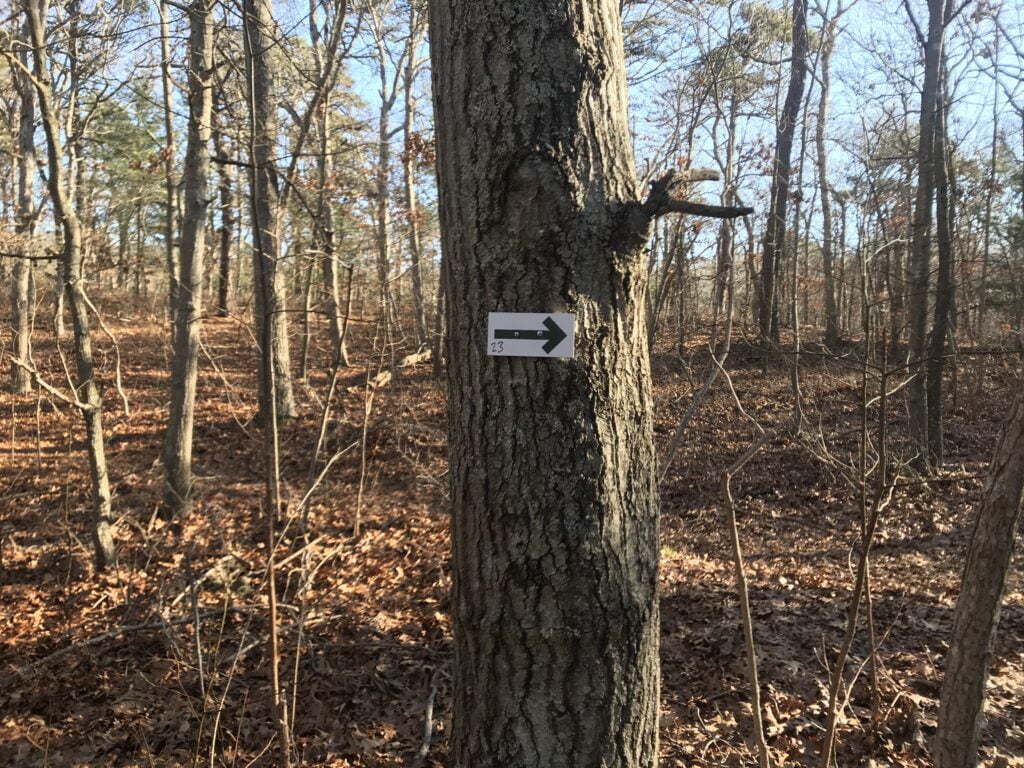 There is one main 1.64-mile trail that is marked with arrows from the front entrance of Farmingville Hills County Park to the exit. This trail is a complete loop from start to finish. If you visit Mapmyrun.com where this map resides you can add it to your phone or click the link here.
There are also other trails that are marked with blue or orange markings. The markings have suffered some changes over the years and need to be updated. The blue trail follows a loop once you enter the trails- it will not lead you directly into or out of the trails. The 1.64-mile trail uses both the orange and blue trails. If you get lost, follow the arrows – they lead you out of the park.
Reading the Markings on the Trees
If there is one blue square just continue straight. If there are 2 blue squares and the top one is to the right, then it means that the blue trail continues right. If the top marking appears on the left side, then the blue trail continues left.
If you get lost, the trails have 4 different entrance/exit points.