RESCHEDULED – Thursday, October 20, 2022, 7PM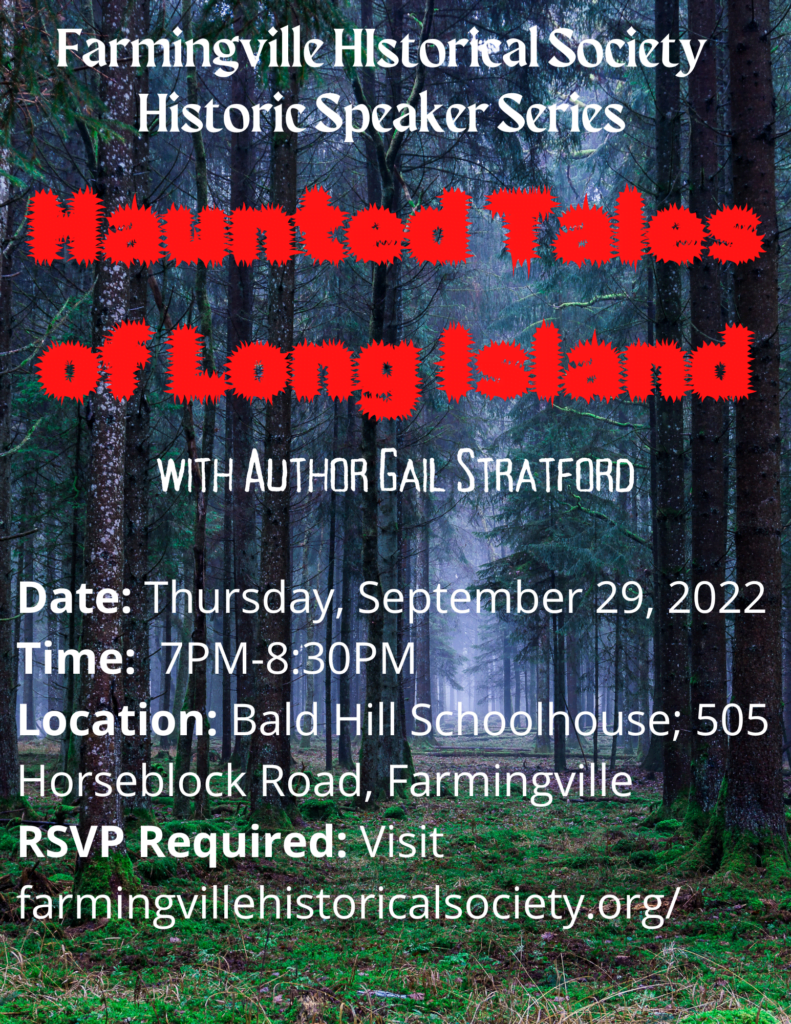 Event rescheduled to Thursday, October 20, 2022 at 7PM.
Speaker  – Author Gail Stratford
Date:  Thursday, October 20, 2022
Time:  7PM
Location: 1850 Bald Hill Schoolhouse, 505 Horseblock Road, Farmingville, NY 11738
Join us for a Historic Speaker Series event at the Bald Hill Schoolhouse. We are hosting author Gail Stratford who taught for 35 years at colleges around the Long Island. Her first published book was, "Who Killed Starr Faithfull and other murderous tales." Gail will be talking about Haunted Tales on Long Island including:
Mt Misery: Melville/Huntington/ Sweet Hollow Rd
Lake Ronkonkoma: Lady in the Lake
Katie in Smithtown
Amityville House
Raynham Hall
Wickham Farmhouse In Cutchogue
Mary's Grave, St. James
We are sold out! Additional speakers will be announced shortly!