Thursday, April 27, 2023, 7PM
History of our Native Plants POSTPONED due to speaker illness. A new date will be announced soon.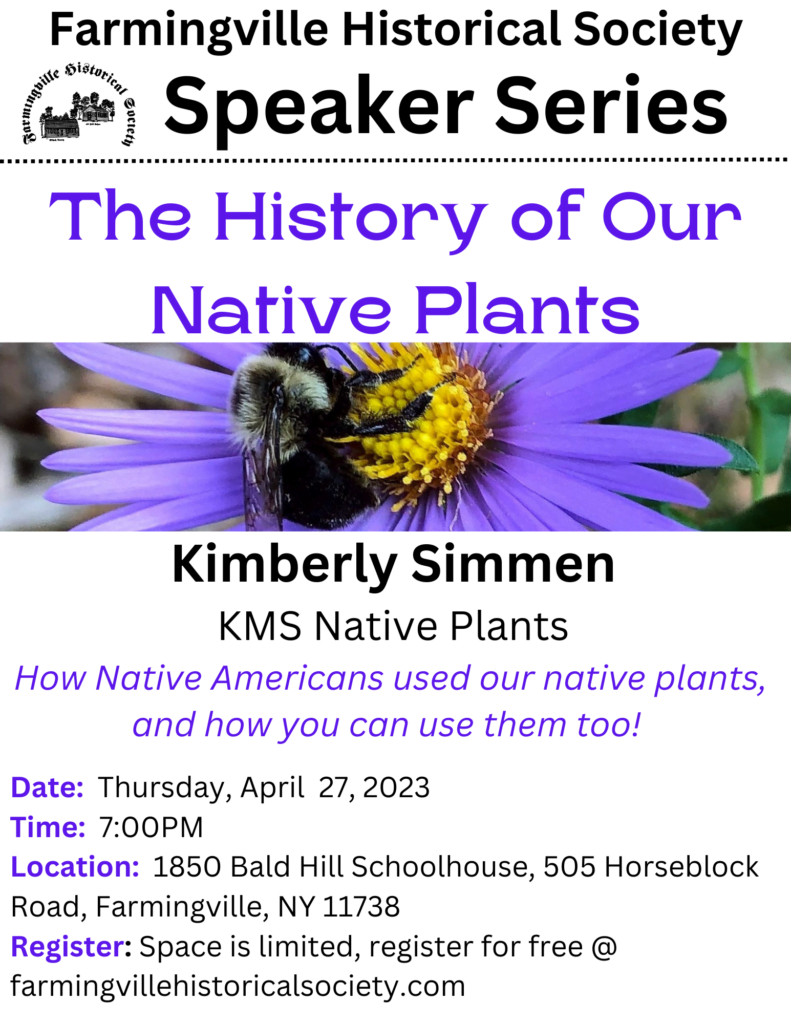 Speaker – Kimberly Simmens, KMS Native Plants
Date: Thursday, April 27, 2023
Time: 7PM
Location: 1850 Bald Hill Schoolhouse, 505 Horseblock Road, Farmingville, NY 11738
Join us for a Historic Speaker Series event at the Bald Hill Schoolhouse. We are hosting Kimberly Simmens from KMS Native Plants, an expert and distributor of Long Island's native plants. Kimberly will discuss how Native Americans used our native plants, and how you can use them too!
Register below. We have limited seating inside the schoolhouse so everyone must be pre-registtered.