Easter Egg Trail Hunt

The 'Farmingville Hills Easter Egg Trail Hunt' focuses on building community, exposing our local park trails, teaching local history, and creating a fun, outdoor event for local families.
Embark on an Easter Egg Hunt through Farmingville Hills County Park with educational, history-based clues that guide families to each Easter Egg Trail stop. Each stop will include an Easter Egg Hunt. Kids will collect a certain number of colored eggs. The last stop will be at the 1850 Historic Bald Hill Schoolhouse. Kids will recycle their plastic Easter Eggs in exchange for a special gift, and take a picture with the Easter Bunny.
Date: Saturday, April 1, 2023 (no rain date, we will host the event rain or shine)
Time: 11AM – 2PM
Fee: $15 per child (parents are free)
Must pre-register and select a time.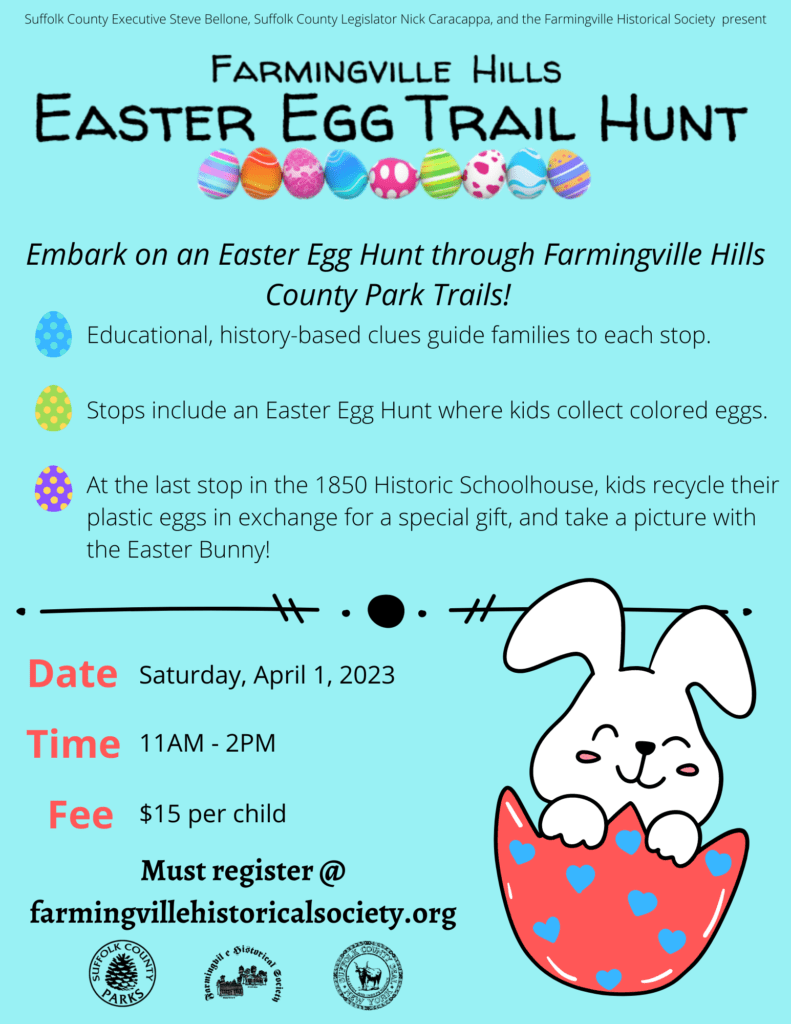 Sponsorship Form
If you are interested in becoming an event sponsor, please download and complete the form below. All sponsorship details are included on the sponsorship form. Thank you for supporting local!
Volunteer Sign-Up
Interested in volunteer for the event? If yes, complete the form below. We will provide volunteer letters on the day of the event.