Farmingville Trick or Treat Trail 2022!
Our goal is to teach you a little bit about the HISTORY OF CANDY while you get to indulge in full-size candies of all types!
Photos from 2022 Trick or Treat Trail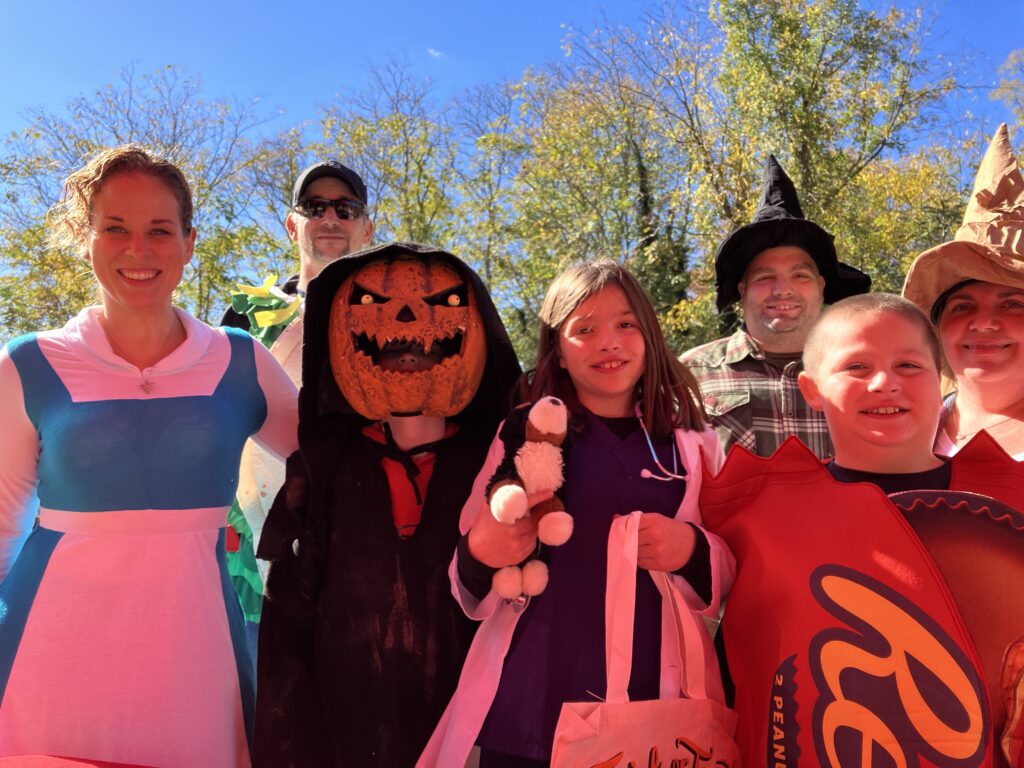 Here's how the Trick or Treat Trail works:
Arrive in your costume at your assigned date and time at Farmingville Hills County, 503 Horseblock Road, Farmingville NY 11738.
Check in at our CHECK-IN tent.
Bring a phone if possible to scan QR codes for hints about the history of each candy.
Follow the trail to each Candy Stop.
Along the trail you will see a QR code to get the hints about the next candy. Try to figure out what candy it is!
Stop at the Candy Stop and guess what candy it is. If you guess correctly, you get to add that candy to your bag of treats!
Walk to the next Candy Stop.
There are 10 Candy Stops along our Trail!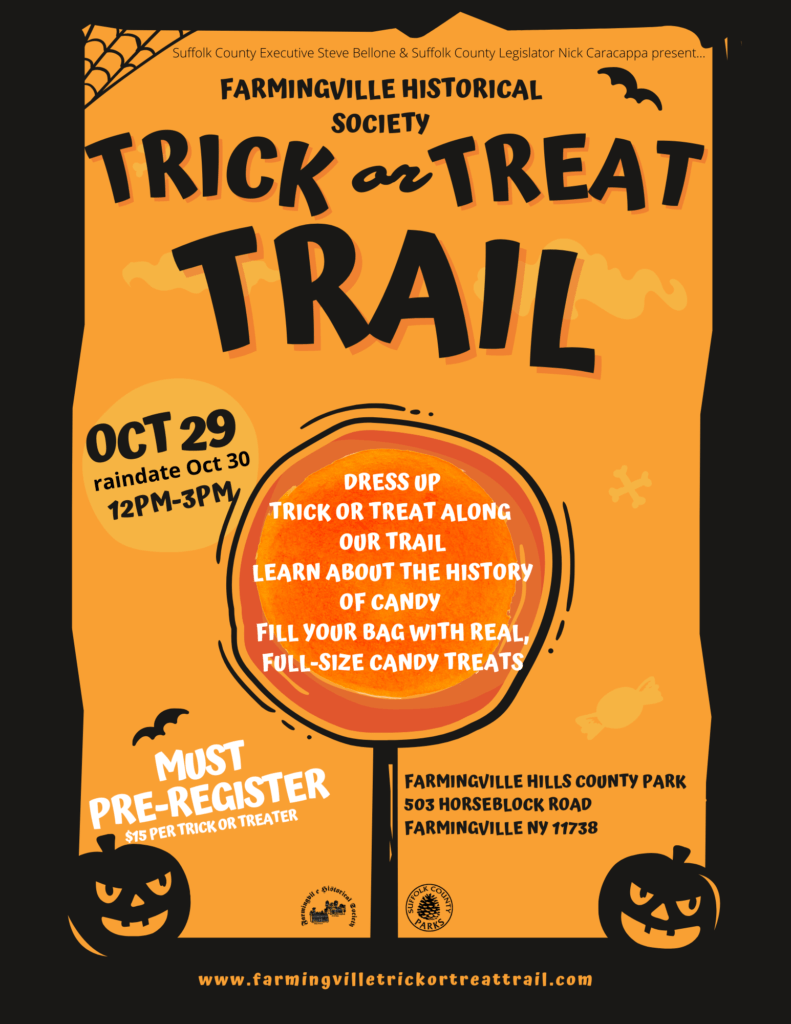 Photos from our 2021 Trick or Treat Trail Event…
CANDY STOP Volunteers Needed! – We currently have enough volunteers – thank you for your support! We will need help at our Easter Event in April! Subscribe to our emails and you will be notified about when to register!
If you and/or your group are interested in hosting a CANDY STOP, please complete the form below. Volunteers are required to wear costumes, will interact with the trick or treaters by letting them guess the candy, and will give out 1 candy to each trick or treater.