1850 Bald Hill Schoolhouse Program
The Farmingville Historical Society developed a historic one room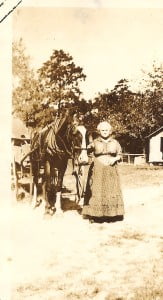 schoolhouse field trip and program for students. The kindergarten students at Lynwood Avenue Elementary School from Sachem Central School District were the very first students to be taught at the historic schoolhouse since 1929 when it was closed.
The buses park in the Farmingville Hills County Park parking lot next door to the Schoolhouse. They are met by one of the Farmingville Historical Society members who gives them a brief history of the Park and family who used to live and farm there. When the students hear the bell, they make their way to the Schoolhouse.
Students are led down a short, wide path through the woods and arrive at the Schoolhouse. The teacher greets them as they are led into the house, boys on one side, and girls on the other. Class is then in session. The students are now at school in the 1850's and experience what a school day was like back then.
After their school day experience, students have an opportunity to learn and participate in recess during the 1850's.
To date, we have had Kindergarten, first grade, third and fifth grade elementary students attend the One Room Schoolhouse field trip. In addition, we have executed programs for home-schooled students ages Kindergarten to 8th grade. The Schoolhouse Programs can be geared for any age group and can be aligned with a specific Social Studies curriculum from the Civil War era.
Contact us for more information. We look forward to your visit to the 1850 One Room Schoolhouse!
Click here to download flyer: Bald Hill Schoolhouse Field Trip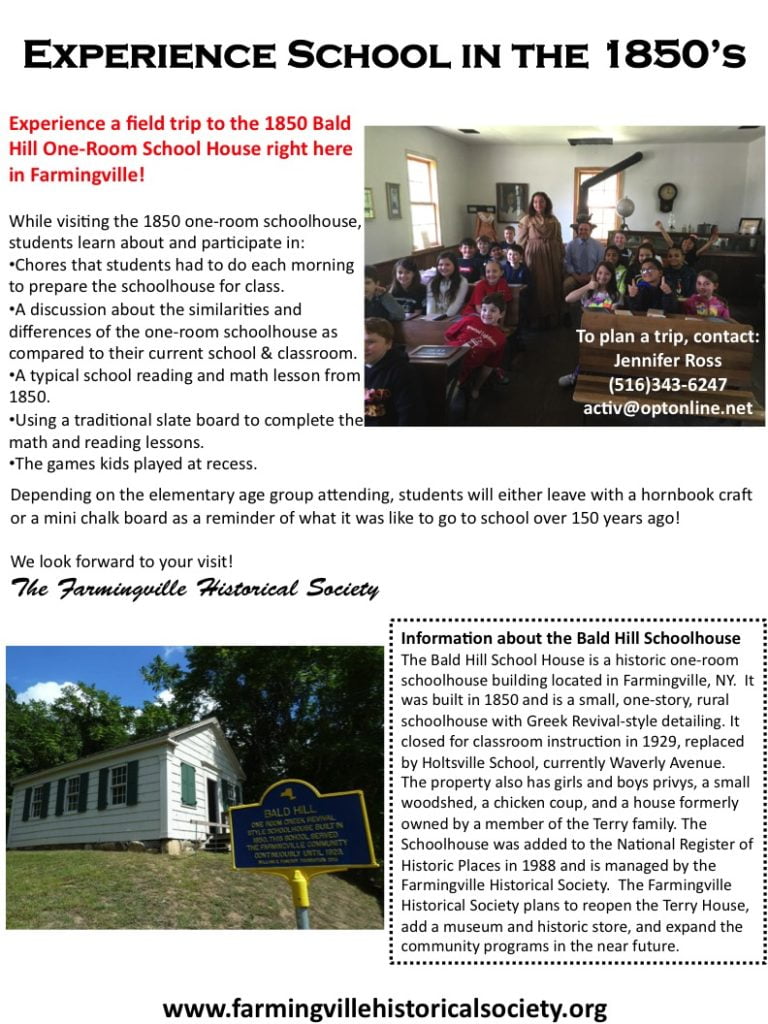 In School History Program
The Farmingville Historical Society offers a FREE in school history program for 4th or 5th grade students. We take students back to the year 1850 and teach them about what it was like to go to school in 1850. This interactive session focuses on local history. This program is very interactive, includes a video component followed by a question and answer session and incents students who listen and learn with treats from the 1850's. . Contact us to learn more.