Event Calendar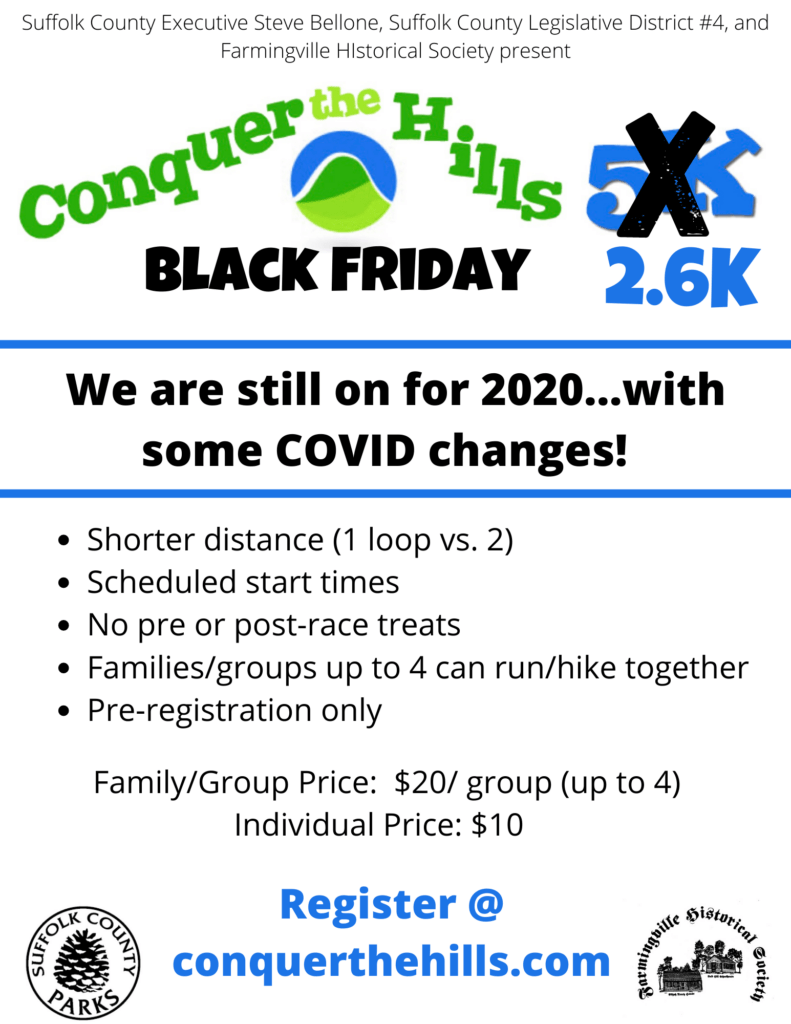 PAST EVENTS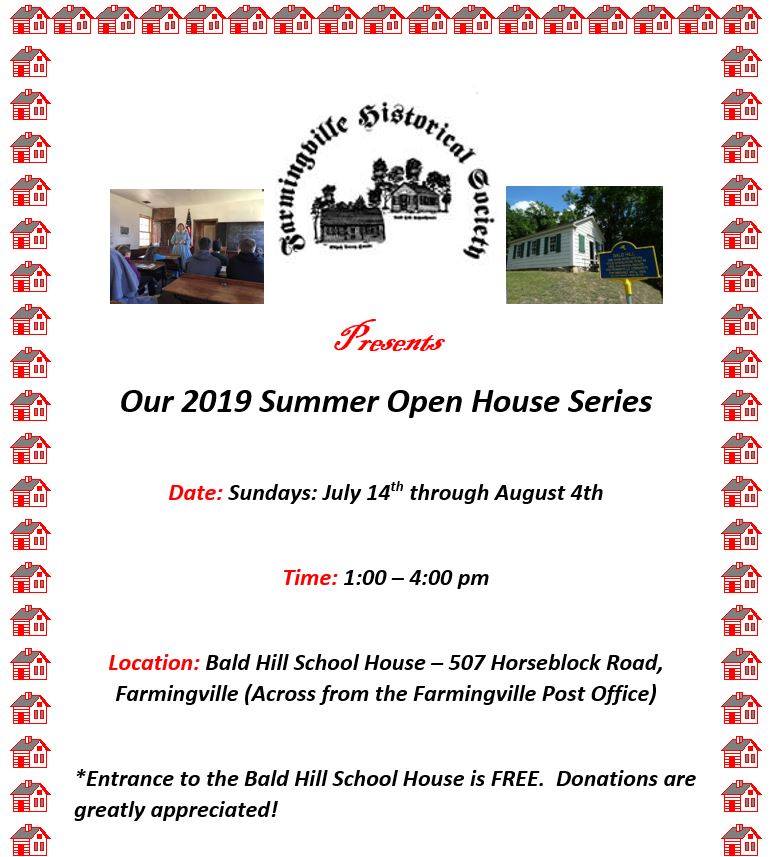 Historic Speaker and General Meeting
Wednesday, August 14, 2019, 7PM
1850 Bald Hill Schoolhouse
507 Horseblock Road, Farmingville, NY 11738
Join us for an Open meeting of the Farmingville Historical Society. We are also hosting author Gail Stratford. Gail authored, "Who Killed Starr Faithfull?: and other murderous tales of Long Island." From a man who kept his girlfriend in a closet to a young woman who washed ashore in Long Beach, Long Island has a colorful history of murder and mayhem. Gail Rough-Stratford has always had a fascination with murder. Even as a child, she would clip news stories and save them in a shoe box under her bed. Presented here are some of those same stories, with tales of the Amityville Horror, the Railroad shooter, a young woman who arranged a murder during home room and many more. Gail Rough-Stratford is an English professor on the lovely, and dangerous, Long Island with her husband of 36 years and their two Yorkies, Max and Millie. And we will highlight our own local Farmingville murder mystery from the 1800's…



Historic Speaker and General Meeting
Wednesday, April 12, 2017, 7PM
1850 Bald Hill Schoolhouse, 507 Horseblock Road, Farmingville, NY 11738
Join us for an Open meeting of the Farmingville Historical Society. We are also hosting speaker Chris Schnupp, the author of Long Island Company.
"The American Civil War was the bloodiest conflict ever to occur on our shores, and certain groups distinguished themselves in ways no other could. This is the story of one of those groups; a detailed, true regimental history of Company H, 1st Regiment of U. S. Sharpshooters, also known as Berdan's Sharpshooters. Known for their distinctive uniforms, rifles, and risky tactics, they fought in battles at Bull Run, Antietam, Chancellorsville, The Wilderness, Spotsylvania, Petersburg, Cold Harbor, and Gettysburg. This discussion will focus on the soldiers from the local area."
December 11, 2016, 1-3:30PM – Holiday Schoolhouse Open House!
Before the tree lighting and festivities and Farmingville FireHouse, stop by the schoolhouse for some free hot cider and treats for the kids!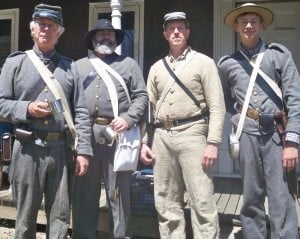 Bald Hill School House Civil War Encampment
Date: Saturday, May 7, 2016 (in the event of rain, event will be rescheduled)
Time: 11AM-5PM
Location: Bald Hill School House, Horseblock Road, Farmingville (across the street from the Farmingville Post Office)
On May 7, join the Farmingville Historical Society and experience what life was like during the Civil War at the Bald Hill School House Civil War Encampment. Join the 88th New York State Volunteers and the 9th Virginia Infantry Co. C and:
Meet Union & Confederate Civil War Soldiers
Watch the Soldiers March
Explore their Camps
Watch drills and firing of muskets
Explore the One-Room Schoolhouse
Purchase Old-Fashioned Candy & Games
Donation: $1 per person
Click here to download flyer: Bald Hill School House Civil War Encampment 2016

History of Farmingville – click here for a summary of this event
Date: Wednesday, April 13, 2016
Time: 6:30PM
Location: Sachem Public Library, Community Room A
Journey back over 150 years with the Farmingville Historical Society and explore the history of Farmingville and the Bald Hills region. Learn about the Historic Bald Hills Schoolhouse which is now open for educational field trips. View historic community photos while learning about the legendary Granny who lived on Granny Road, the origin of Bicycle Path, and the once active Bald Hill ski slopes. Transition to the current year and learn about the Farmingville community vision planning, community initiatives led by the Farmingville Residents Association, and the 2016 plans for expansion and improvement of the Historic Schoolhouse and grounds. Bring your local Farmingville stories and pictures from the past.