Historical Societies Partner to Educate Elementary Students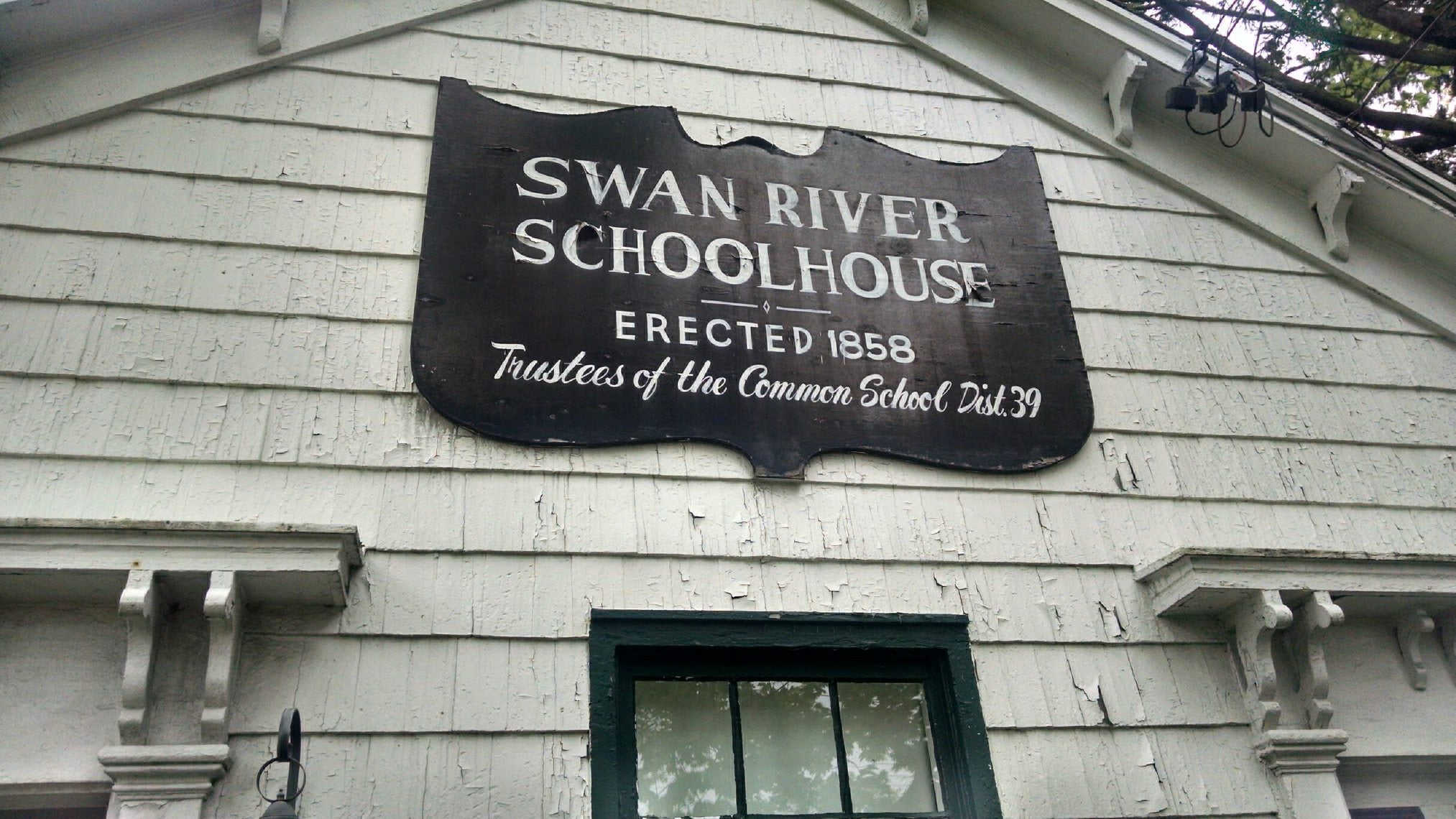 The Farmingville Historical Society hosts local third, fourth and fifth grade elementary students every year at our 1850 Bald Hill Schoolhouse. The students participate in a one-hour field trip the schoolhouse, learning about what it was like to go to school in the 1850's.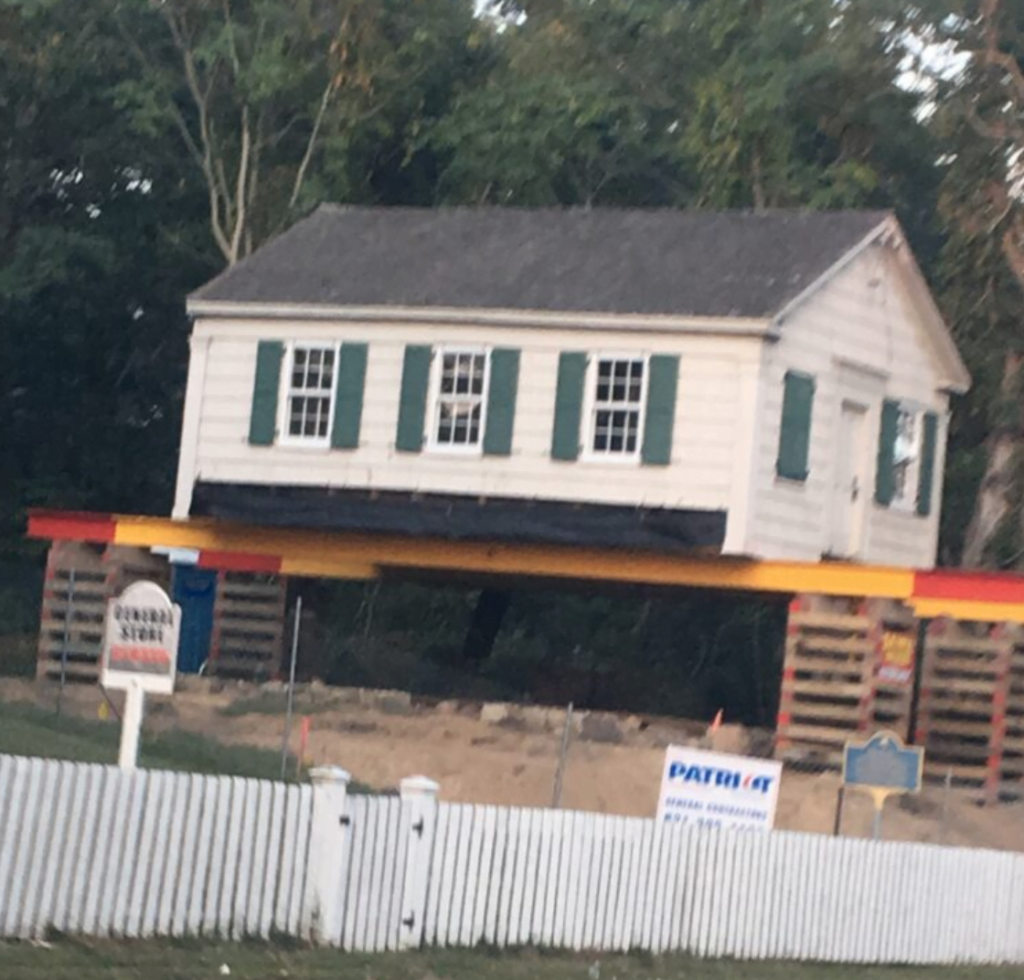 In 2019, the Bald Hills Schoolhouse underwent construction for several months to reinforce the foundation. During that time, the Schoolhouse was closed and the Historical Society teachers could not execute any of our spring field trip programs.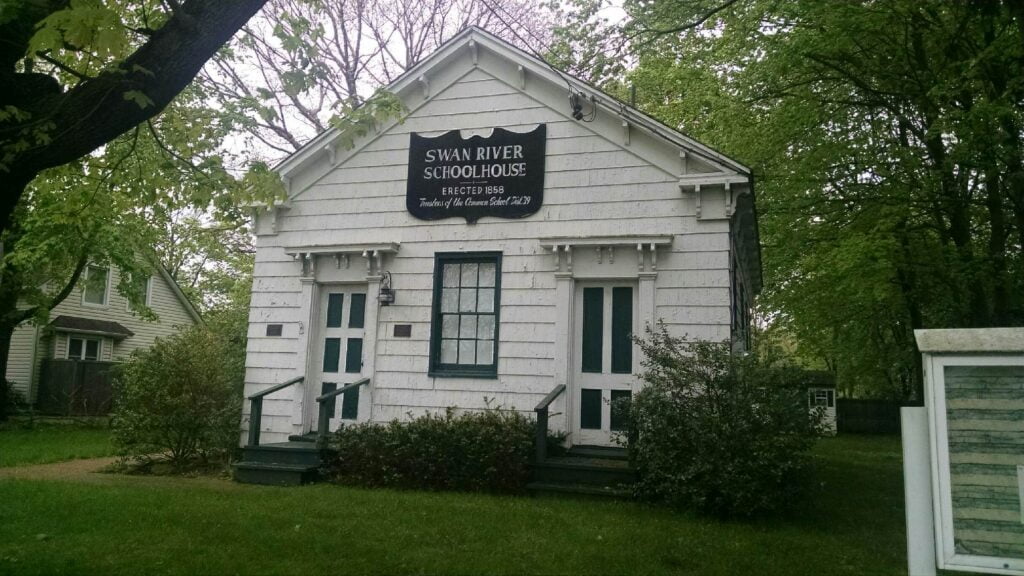 The Farmingville Historical Society Board members are dedicated to teaching history to local students. They did not want to let students miss out on an opportunity to learn about local history. A few years prior, they visited the 1858 Swan River Schoolhouse which is managed by the Greater Patchogue Historical Society. Their schoolhouse is very similar to the Bald Hill Schoolhouse. They reached out to the Greater Patchogue Historical Society and asked whether they could partner to teach their history program at the Swan River Schoolhouse that spring.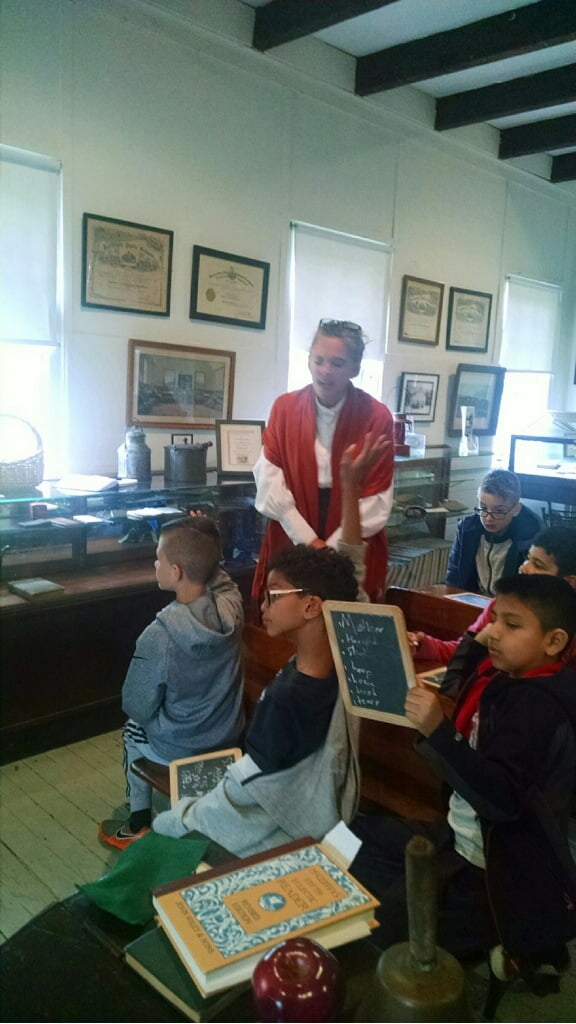 The Greater Patchogue Historical Society graciously agreed to collaborate. Farmingville Historical Society amended their student itinerary and met with The Greater Patchogue Historical Society contacts prior to the class, assigning teaching segments to everyone involved. Farmingville Board Members learned about the Patchogue history and reviewed the Swan River Schoolhouse details in depth. Although both schoolhouses had several similarities there were also several differences, which were important things to point out to the students.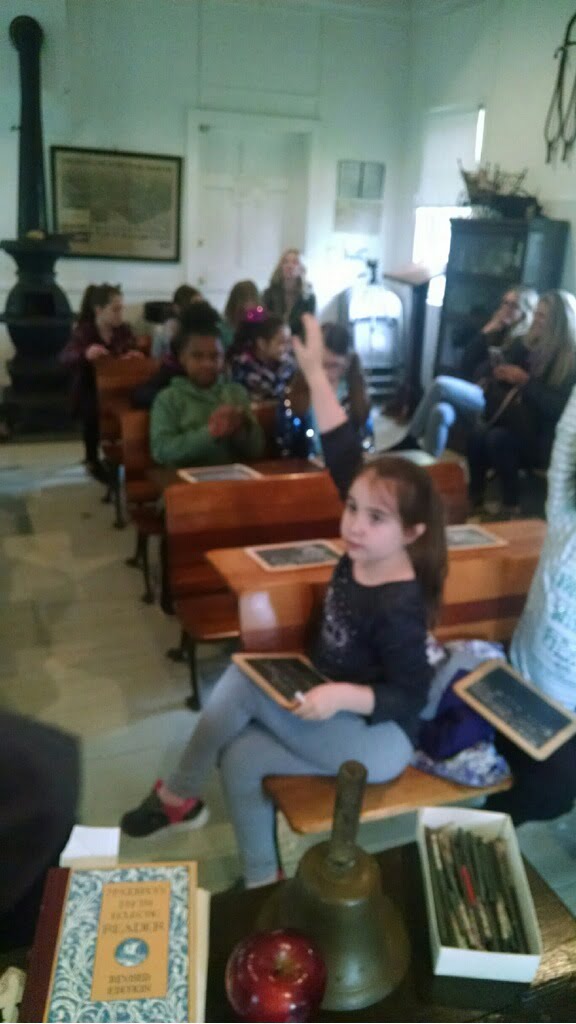 We hosted the third grade students from Lynwood Elementary School at the Schoolhouse for two days, The students had a fantastic field trip. One of the highlights for the students at the Swan River Schoolhouse was ringing the large bell. This was the original bell that used to hang on the top of the schoolhouse. The bell is something that Farmingville's Bald Hill Schoolhouse does not have. It was loud, but well worth seeing the excitement on the student's faces.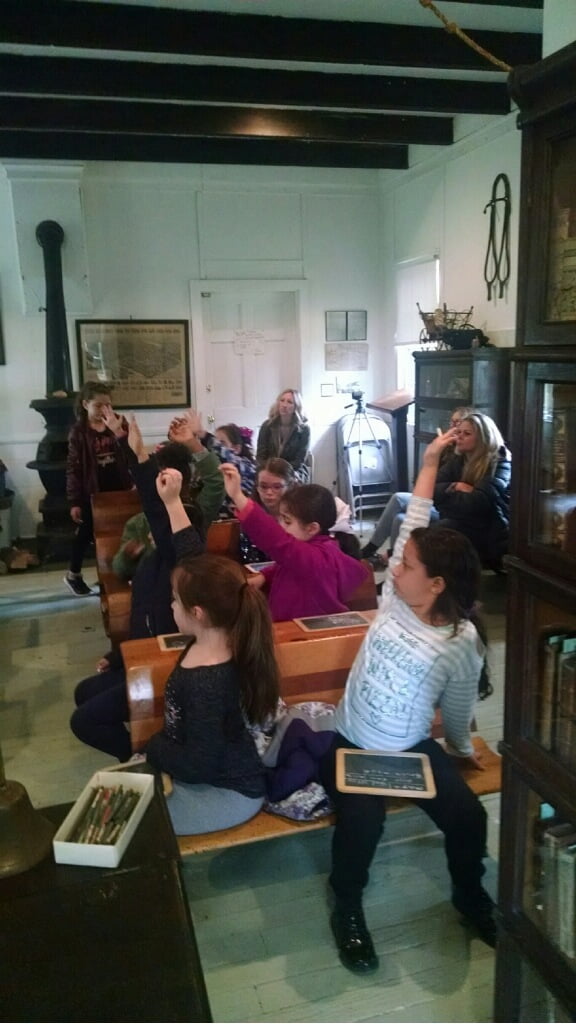 Both the Farmingville Historical Society and the Greater Patchogue Historical Society agreed that their collaboration was very successful. And they had a lot of fun executing together. Having two Schoolhouses from the 1850 time period within a few miles of each other allows for an opportunity to partner on future programs. The two organizations came together to ensure that students did not miss out on a local history educational experience – an important component of their third grade learning!