Conquer the Hills is Back as a Trail Run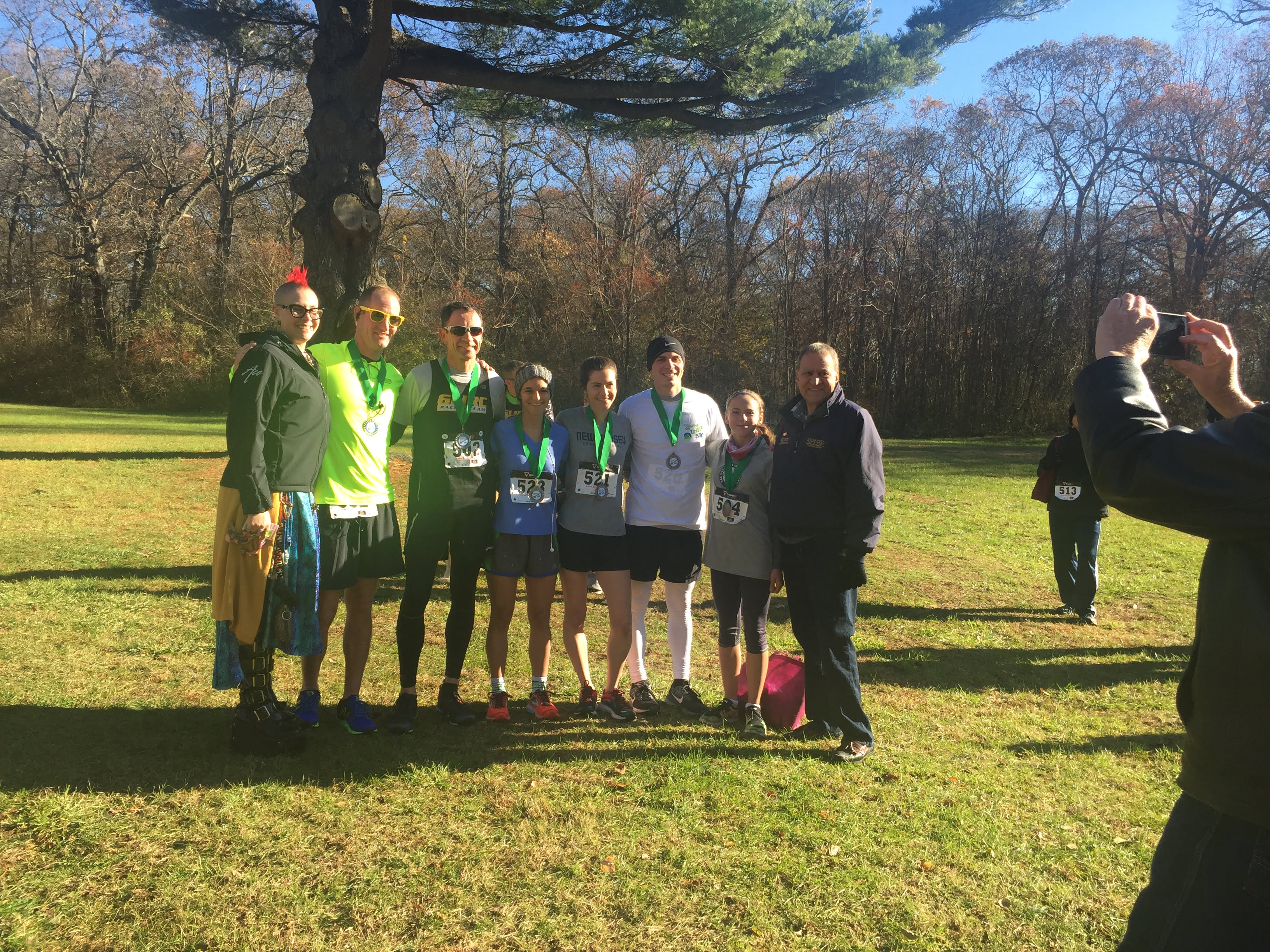 Conquer the Hills 5K launched as a road race in March 2010. The race left from Lynwood Avenue Elementary School and conquered the hills of Farmingville including the infamous hills of Adirondack and Berkshire. Conquer the Hills took place in 2010, 2011 and 2013.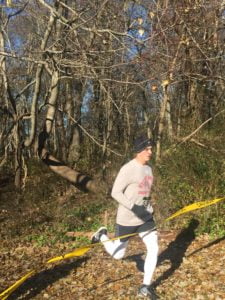 The Farmingville Historical Society decided to relaunch Conquer the Hills in 2017 as a Trail Run and Hike in Farmingville Hills County Park. This park is a 102-acre parcel of land right in the middle of Farmingville and has a few access points including the main entrance at 503 Horseblock Road. The park has 2 marked trails including a blue and orange route. The trails are terrific and there are plenty of hills to conquer within the park depending on the route you take! Many local residents hike and run the trails and also walk their dogs in this park!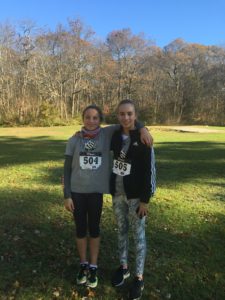 The Farmingville Historical Society created a 5K run route and a 2.6K hike on Black Friday with 100% of the proceeds going to support the restoration and use of both the Historic Schoolhouse and Terry House. The race launched Friday, November 24, 2017 with over 60 pre-registrants! A special thank you to those who skipped the Black Friday shopping and spent a few hours outdoors on a beautiful Friday morning!
A special thank you to all of our sponsors including Suffolk County Legislator Tom Muratore, Suffolk County Historic Services, Ace Marketing & Promotions, and HeartBeet Farms. And a VERY special thank you to the members of the Sachem East History Honor Society and their leaders, Samantha and Ilyssa, who volunteered their time to help on the Conquer the Hills course. They helped to make sure our runners and hikers were safe and stayed on course!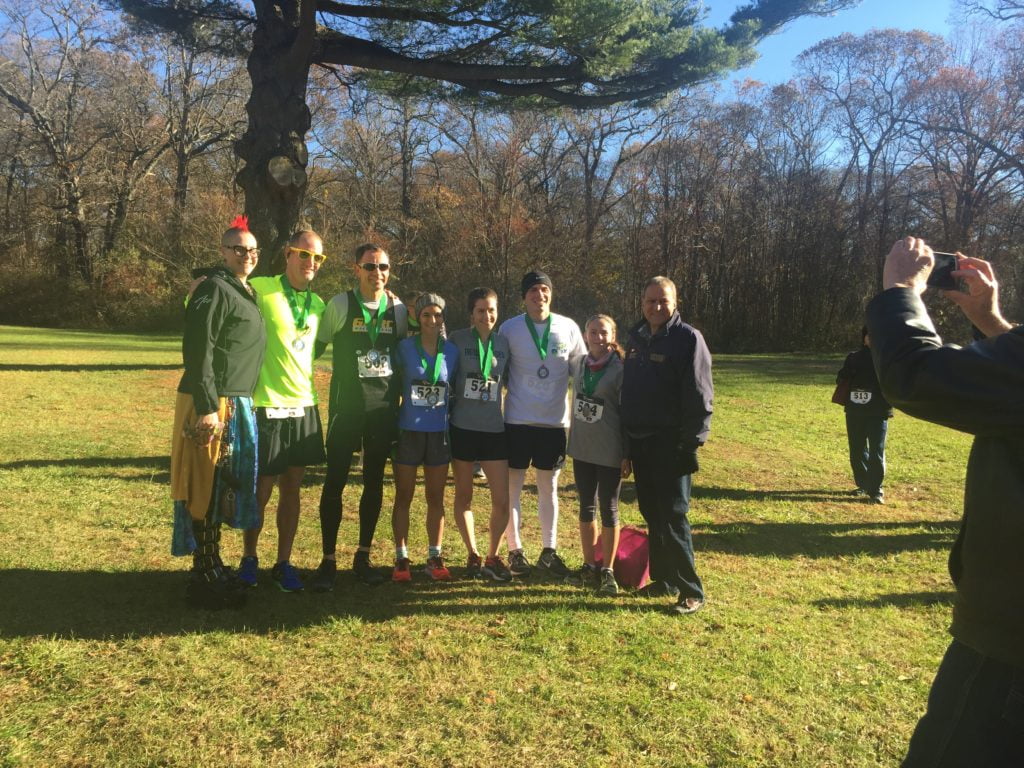 Congratulations to our top 3 male and female finishers, pictured with their medals! We will see you next year on Black Friday, November 23, 2018.